Wintering by Katherine May
A glimmer of hope for when things are rough, a spark of inspiration for slow and sluggish days, a glowing fire for the cold and the dark, Wintering is a quiet hymn that sings of the remarkable rejuvenating power of our most loathed and feared season. Wintering here refers not just to the Winter season, but also of those cold and dark wintry periods in our lives, and May weaves her own memories of a decidedly difficult winter in her life with the wintry traditions, rituals, and rites of cultures (both human and non-human) across the world to show how sacred, inspiring, healing and bright our winters can truly be. A book for all those who have wintered…
Leave the World Behind by Rumaan Alam
A gripping, apocalyptic story, told through the micro-lens of a (white) New York City family vacationing at an Airbnb, when suddenly the harried owners of the vacation home unexpectedly show up. The owners are an older, black couple, and they tell the family that they are seeking sanctuary from the city-wide black-out. Racial tension and suspicion give way to an increasingly terrifying realization that something terrible is indeed happening in the world. Laid it in suspenseful (almost tender) bite-sized details, this novel builds with tension and hysteria until it ends in an ellipses of apathetic resolution.
Witches, Witch-Hunting, and Women by Sylvia Federici
A wonderful, bite-sized text in which Sylvia Federici plays more deeply upon larger issues brought up in Caliban and the Witch. She explores the connection between the witch hunts and the rise of capitalism, and reminds us this particular form of violence against women still continues under contemporary globalization, perpetuated by the fear of women in power. She urges us to remember this violence of the past and recognize it in present form to inform our understanding of this particular misogyny.
I was particularly blown away by her concise and brutal unpacking of the misogynistic evolution of the word gossip.
Pairs really well with Women in Power: A Manifesto by Mary Beard.
Jagannath by Karin Tidbeck
I have never read anything like these. These Swedish tales are stunning, beautiful, sharp and surreal. They have the feel of fairytale, modern but not overwrought, not desperate but haunting and captivating and unknown, like being cast in a spell. They dance and trip off edge of fantasy and sci-fi into some bizarre abyss in which a man falls in love with an airship, a woman creates a carrot baby just to have something to love, a cryptozoologist tracks down an eerie doppelganger species, a pair of sisters learn the meaning behind midsummer traditions, and so on. Not one story is really like any other, but all brim with something like a black tempting unknownable secret.
Insomnia by Marina Benjamin
This is a stunning collection of dreamy vignette meditations on sleeplessness. In these beautifully disarrayed ramblings, Benjamin catapults from scene to scene, lingering on a variety of disjointed topics including: bed types, deafness, how sleeplessness makes you an island, a ghost, a zombie, falling in love with sleep, Penelope the sleepless unweaver, sugar addiction, sleep aids… these pieces make up a starry constellation of Benjamin's insomnia. Invoking Greek gods, psychologists, fictional characters, painters, philosophers, and poets (to name a few) Benjamin invites us to experience insomnia in her prose, which reads like sleepless stream of conscious thoughts, or alternatively, like discordant dream scenes. For lovers of Maggie Nelson, Anne Carson, Rebecca Solnit, Eula Biss and Susan Sontag.
Not That Bad Edited by Roxanne Gay
*trigger warning*
An incredibly important and timely collection of essays curated by Roxane Gay, each dealing with various forms of pertinent daily misogyny. These essays vary greatly in intensity and trauma, from street harassment to violent gang-rapes, but they all pulse with these irrevocable facts: we are all living in a rape culture where misogyny is normalized, the violence and harassment born out of this misogyny is omnipresent, and it's not okay. Certainly a page turner, this book will have you seething by the end. Twist that fury into a determination to refute and change the prejudice and violence by which our society wrongfully thrives.
The Sisters Brothers by Patrick DeWitt
Adventure! Horses! Bandits! Murder! Toothpaste! This is true gothic western, cowboy noir with deep grim humor. I was enthralled from beginning to end. The terrific exploits of gritty violence performed by these hitmen cowboy brothers is softened by unexpected emotion and gentleness exhibited by narrator Eli Sister, the younger of the two Sisters brothers. The story is charming, poetic, and balances quick-draw fast-paced adventure with thoughtful drawn-out moments of tender existential reflection. You'll be empathetically wicking dusty sweat off your leathery sun-torched forehead with a lazy calloused hand by the end.
Heart Berries by Terese Marie Mailhott
Heart Berries is a dazzling lucid memoir, poetic and a little experimental, about a Native American woman's experience of becoming. With the weight of her childhood trauma and survival, this is a story about the many ways Terese feels her pain and sick. There is the heart sick–broken hearted account of her tumultuous love affair. There is the mind-sick story of being diagnosed with PTSD and bipolar disorder and living for a while in the hospital. There is the Indian sick, which she considers a sickness from generations of hurt passed down. Terese bears her struggles, indecencies, shame, and madness with power, vulnerability, and strength, where telling her story is medicine.
I am I am I am by Maggie O'Farrell
A curious memoir, gripping, lucid and raw. These are little vignettes of how the author has nearly died seventeen different times. Each chapter title is the name of the part of the body that would have been the cause of death: neck, lungs, spine, legs, pelvis, abdomen, head… It's not a tragic or depressing book by any means–these brushes with death revitalize, strengthen and inspire. They make one grateful for breath; for the drum beating of one's own heart. The title comes from a line in Sylvia Plath's Bell Jar–"I took a deep breath and listened to the old brag of my heart. I am, I am, I am."
Close to the Knives by David Wojnarowicz
Battered vignettes of a gay man's experiences during the peak of the AIDS epidemic in the 90s, told in a beautifully disjointed breathless rapid-fire. David's voice here is frantic, merciless, full of equal parts hot rage and cold sorrow, and they reverberate with a long loud desperate plea. Shots of sadistic trigger-happy cops, hot love in fearful secret, green-black needle-stuck arms, the blotchy lesioned body of friends dying of AIDS in a fluorescent beeping hospital room…They are dreamlike, bleeding. There is hot blood running all through these pages.
On Immunity: An Inoculation by Eula Biss
This is a beautifully patchworked text, weaving together literature, myth, medicine, science, history, philosophy, literary theory, memoir etc not seamlessly per-se but visibly, brightly, vividly. There are several threads that run throughout the core of this text, to which she returns again and again. My favorite are the parallels she draws between disease and Dracula, not necessarily an original comparison as it were but originally sculpted and integrated here by Biss. She challenges the prevalent militaristic metaphors in medicine and urges us to rethink vaccines and immunity without discounting or discouraging them. Her account is also brought to life as she throughout explores the challenges and fears of being a new mother in world of fatal diseases. In one breath she quotes both Wendell Berry and Donna Haraway while critiquing dominant metaphors in medicine.
The Power by Naomi Alderman
A genetic mutation gives women a new strength, an electric power which leads to the fall of patriarchy and the rise of a global matriarchal society. This book is so well conceptualized. From a complete reinterpretation of predominantly masculine Christianity to ruthless female militia gangs and terrorism during a world war for global matriarchy, this book is original, well thought out, and delivered spectacularly. It's a collection of interwoven narratives of diverse characters and their incredibly real stories during this climactic overthrow of societal norm. It's a story in a story, the novel is written by a man (now the subservient gender) 5,000 years in the future of a stabilized matriarchy, and it's also delightfully interspersed with speculative drawings and descriptions of archaeological discoveries–of feminine religious figurines, power enhancers, mass male graves, rock drawings of male mutilation rituals, etc–from the early days of the shaky, stabilizing new world. So poignant, so relevant, timely and timeless. Felt almost like the inverse of Margaret Atwood's Handmaid's Tale. This story will take you for a ride. bell hooks has written "Patriarchy has no gender", and this story gets at the root of how corruptive power can be, regardless of the gender wielding it.
The Immortal Life of Henrietta Lacks by Rebecca Skloot
A visceral and gripping true account of when science takes things too far–trespassing into lives with a blinded objectivity, an end goal of the greater good, and a rude disregard for the lives affected by this pursuit. In the 1951, Henrietta Lacks, a poor black farmer from Baltimore, died from ovarian cancer. Well known, well loved, extremely kind, she left behind countless loved ones. But she left behind something else, something no one close to her knew about for a very long time. Post-mortem, the doctors removed a sample of her ovarian cancer cells, still multiplying. They did this without her consent and without the consent of her kin. And they used these immortal cells, nicknamed HeLa, to advance medicine, science and technology in widespread, unimaginable ways, making millions of dollars in profit besides. Meanwhile her family, who can't even afford health insurance, has been kept in the dark. This is the story of the woman behind the cells, the people swept aside in the pursuit of knowledge, and the true cost of medical and scientific curiosity. Weaving in some of the darkest sides of science and medicine with her growing friendship with the Lacks family lasting over a decade, Skloot tells a story that is eye-opening and unforgettable.
God's Hotel by Victoria Sweet
A "sweet" exploration of a quirky curious alternative hospital in San Francisco, God's Hotel will have you rethinking all you ever thought about hospice care and medicine! Victoria Sweet chronicles her experience working at the almshouse Lagunda Honda Hospital, the last of its kind, caring for the city's most vulnerable populations. The relationship Sweet has with her fascinating patients is told with humor and affection and intelligence. Her critical approach to modern medicine is refreshing, and the way she solves medical curiosities using the philosophies she derives from Hildegard Von Bingen's writings is fascinating. (After reading this I had a brief email correspondence with Sweet, asking about which Hildegard Von Bingen translation I should read).
I'll be Gone in the Dark by Michelle McNamara
Oh this book is scary. If you're in need of a story to satiate morbid curiosity or to make those little bitty hairs stand up on the back of your neck and arms or to make your clutch your blankets drenched in fear as at the sound of the creaks and stirs of your old house late at night, this is the book for you. The story of this book is fascinating too; it's the story of the mystery serial killer discovered after decades, the story of the woman obsessed with cold cases who died while writing this story, and it's the new science story of how modern genealogy research is dramatically changing criminal investigation–giving more power to law enforcement agencies making us wonder how much ownership we can claim over our own DNA. (Pairs well with The Immortal Life of Henrietta Lacks).
Anne of Green Gables by L. M. Montgomery
Oh what a glorious, splendid and magnificent tome! This story simply burbles with breathless delight, simmers with magnificent beauty and boils over with stupendous joy. (I'm using all the big words I can, Anne, I do hope you appreciate my adjective choices). An incredibly charming page turner, at heart this is the simple story of a very unique, charming and very red-haired orphan girl with an imagination wider than the sky who finds love and family and adventure after adventure. I read it for the first time at age 26 and was so enthralled I finished the last page and started from the beginning again. If you haven't gotten around to reading this classic yet, treat yourself. I promise you won't be disappointed.
No Mud No Lotus by Thich Nhat Hanh
Here, Thich Nhat Hanh shares his knowledge of welcoming suffering and pain as friend and teacher. Instead of running or hiding from bad feelings, Hanh suggests that we acknowledge them. Instead of pushing them away, we can sit with them to understand what feeds them, and in doing so, generate compassion and understanding for our own suffering and the suffering of others. Instead of dreading bad feelings, we can welcome them because they are what make good feelings feel good. This is at the heart of the title, for we cannot have the beautiful, fragrant lotus flower without the ugly, smelly mud, which sweetly feeds roots. Hanh offers meditations, breathing exercises, and poetic wisdom that will leave you softly smiling and joyfully present.
The Real Lolita: The Kidnapping of Sally Horner and the Novel That Scandalized the World by Sarah Weinman
This is fascinating historical true crime, in which Weinman shares the real story behind controversial fictional novel Lolita. Weinman tells of Sally Horner's kidnapping and 21 months of mistreatment at the the hands of a Frank La Salle. Through extensive archival research, Weinman is able to make a persuasive claim that Vladmir Nabakov's Lolita was inspired by the Sally Horner kidnapping case, despite Nabakov's insistence that Lolita was not inspired by true life events. In her retelling and rewriting of history, Weinman is able to bring to light the story of Sally Horner, which would otherwise have been lost in time.
Sleep Has His House by Anna Kavan
This is the second Kavan novel I've read, & completely different from Ice. There are bite-sized coherent semi-autobiographical accounts of an unhappy upbringing, interspersed with long garbled musings, written in a sort of stream-of-conscious rambling. Behind this verbose experimental prose, dreamy, and inconsistent actions take place. This is the language of sleep, of children, of dreams, and of the dark. Reminded me, in pieces, of James Joyce's Ulysses.

The Journey of Crazy Horse by Joseph M. Marshall III
A incredible story of a legendary hero told by one of his own people, Marshall chronicles the life, adventures, and death of Crazy Horse. From witnessing prophetic visions which foreshadow innumerable victories, to bringing colonizers to their knees in the legendary Battle of Bighorn to the death of his mother, and his unrequited love, this is a stirring account about a man fighting with both mad daring and quiet humility against massacre and enslavement of his people. Through his storytelling, Marshall brings the spirit of this legendary hero to life.
Secondhand Time by Svetlana Alexievich
This is a grand collection of Russian voices speaking about the fall of communism and the rise of democracy in Russia. It's spider-web like; the center of which is the fall of communism, and the many different interpretations, lives and stories of those living and affected by this great societal shift tendril out to create an epic woven tapestry of voices that might otherwise not have been heard. In her journalistic writing, I particularly appreciated the care which Svetlana Alexievich shows in scribing honestly these interviews. She will bracket and italicize their actions and behaviors: [She cries], [She gets pills out of her purse], [She is silent]… and Alexievich lets the voices speak for themselves, without imposing her interpretation. Intimate, raw and real this book covers a wide scope of human experience revolving around a single momentous event.
Paradise Rot by Jenny Hval
An unusual queer coming of age & coming out novel about a pale scandinavian transfer student in an American city. Upon changing countries, Jo moves into an apartment with walls made of thin plaster. In this abode, every noise is audible, and narrator frequently dwells, for example, on the different ways she and her roommate pee. Her roommate is wispy, tangential and ethereal, often drunk. They become entangled in each others sounds, shuffles and sighs, each noise magnified in this strange thin-walled home, until they become entangled so deeply in each other it is hard to say where one girl ends and the other begins. Pairs well with Jagganath by Karin Tidbeck. Side note: Jenny Hval is an incredible musician. Favorite album is Blood Bitch, the theme of which revolves around the question: "Do vampires menstruate?"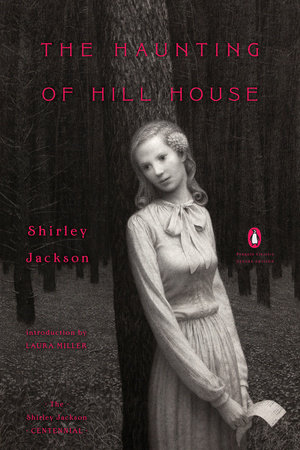 Haunting of Hill House by Shirley Jackson
There's a strange anomaly I've noticed where every so often two women will come into this very book store, look at this book and one will invariably say to the other something like: "Oh my word, this was the scariest movie I've ever seen!", have a brief discussion about fear, and then they'll move on. I love this book. It's incredible feminist gothic horror, a spin-tingling, hair-raising ghost story to the core to be sure, but also at play here is, an exploration, I think, of how truly gruesome a specific type of feminine loneliness can be. Invited among three others to participate in some experiment or experience at Hill House, Eleanor is an overthinking, awkward outcast, trying desperately to fit in while the hauntings of Hill House rail around her, singling her out, hystericizing her in a rotten way. I empathized with Eleanor to the very end.
A Field Guide to Getting Lost by Rebecca Solnit
A labyrinthian narrative of memories, musings, meditations and misgivings–this book is absolutely stunning and incredibly inspiring. It feels like getting lost in someone else's memories, it's got an aftertaste of poetry, and it's the kind of book that wraps you up and makes you forget yourself. Pairs unbelievably well with Maggie Nelson's Bluets.
The Indifferent Stars Above by Daniel James Brown
Daniel James Brown tackles the legendary story of the Donner Party, weaving vivid narration with clarifying facts. This is a story I've always wanted to learn more about, and Brown tells it beautifully and energetically. (I was up way past my bedtime reading this) For those who want to learn about the terrors of this infamous event, hunker down with this book. It's gripping, and very hard to put down.
Pastoralia by George Saunders
Unusual and bleak, these stories are quick, quipped sideways glances into a tacky neon vividity of the mundane, grim and grotesquely bleak. I can't use the word bleak enough here. The characters are placed in wretched circumstances, in the bottom of the barrel, redeemed only and enormously by their habitual will to put one foot in front of the other. In hindsight, absurdly touching. Favorite story: Sea Oak.
The Vegetarian by Han Kang
The Vegetarian is very dark. We are lowered into the maddening conformity of a society, which is exposed by one woman's quiet rebellion of becoming vegetarian. Her choice is met with violent resistance by her husband and family, and ripples out horrifically transforming the lives around her. A grim portrayal of a powerless woman's descent into madness, told in three parts.
Jane by Maggie Nelson
In this bittersweet book, Maggie Nelson gently shares the story of her Aunt Jane and the terrible way she died. A brief sweet life and violent murder is told delicately through poetry, diary entries, snippets, and soundbites from newspapers and court proceedings. While this fragmented telling serves to abstract the violence, some bits of violent details vividly and briefly stand out, like a series of unprompted flashbacks.
The Man Who Fell in Love with the Moon by Tom Spanbauer
Oh the humanity. This book tells the human being story of Duivichi-un-Dua, who some people call Shed and some people call Out-in-the-Shed. It starts out in the shed outside Ida's Place, the pink whorehouse of a mormon-infested town in Idaho called Excellent. That's where Shed lives. The place where knowledge becomes understanding. This story follows Shed around as he lives out his human being story, to every end possible and to the very end. Sometimes it's a story about the family you make for yourself and how much work love can be. Other times it's a story about how to keep your promises, keep clean and keep going. Sometimes it's a story about living and fucking and dying and how to keep going on after some dying. Other times it's about how to spell p-e-r-n-i-c-i-o-u-s. A beautiful person read this story aloud to me. A crazy story told by crazy people ought to make you wonder…
Experimental Animals by Thalia Field
The road to knowledge is paved with corpses. An experimental masterpiece 20 years in the making, this book explores marriage, feminism, animal rights, and a juxtaposition between morality versus scientific curiosity in early animal experimentation. Thalia Fields shows us the discordant marriage between Claude Bernard (who makes scientific discoveries by dissecting animals alive) and Fanny Bernard (who is utterly repulsed her husband) through letters, diary entries, drawings, and photographs.
Planet Dialectics by Wolfgang Sachs
Wolfgang Sachs discusses narcissism and colonialism hidden behind rhetoric in environmentalism today. It's a collection of essays featuring the lethal power of words like "development", how a photograph of the earth has enabled a ruinous abstractionist way of thinking about our land, what an extinction of languages really implies, and much more! An excellent critical examination of green science and the environmental movement.
Ice by Anna Kavan
Dreamlike, surreal and bitter cold, this book literally reads as if you are reading ice. A sick and beautiful sort of hide and seek fairytale story, a young delicate yellow haired child woman mercilessly pursued by male captors, this story treks across times and memories and insipid ice landscapes. I shivered several times reading this book, from the descriptions of Russia's brutal unending cold landscape, with merciless walls of ice glacially creeping in to destroy all life. Feminist dystopian masterpiece from 1950s Russia! Pairs well with: City of Thieves or ANYTHING by Svetlana Alexievich.
City of Thieves by David Benioff
This plot has the surreal feel of a myth or fable–two heroes are spared from execution only if they embark on a mission to find a dozen eggs in a starving Soviet Russia during the Nazi siege of Leningrad. A truly gripping story, with equal parts humor and violence. Pairs well with Ice by Ana Kavan or The Unwomanly Face of War by Svetlana Alexievich or Everything is Illuminated by Jonathan Safran Foer.
Grayson by Lynne Cox
This is a heartwarming, awe-inspiring, true-life story of an incredible chance encounter. In a cold, pre-dawn morning off the shores of southern California, a teenage swimmer meets a lost baby whale. Equal parts fantastic, adventure, and suspense, this uplifting story can't help but charm you and leave you feeling wonderfully small in the wake of all the magic this world can offer.
The Secret History by Donna Tartt
This was a really fun and slightly dark read. A long and layered story of a group of college kids studying ancient Greek in a prestigious college in Vermont. Dionysiac invocations and grisly murders abound in this tale, told with an unprecedented elegance of a debut novel. Pairs remarkably well with Kafka on the Shore by Haruki Murakami.
The Seas by Samantha Hunt
Folkloric and poetic, this story follows a young woman who is convinced she is a mermaid, has no father, and is in an unrequited love with an Iraqi war vet twice her age. Set in a surreal, inescapable snowglobe town of alcoholics, the highly unreliable narrator tells her story of unrequited love, loneliness, madness and isolation like a watery dream. Sort of reminded me of a combination of Lemony Snicket's Series of Unfortunate Events, Shirley Jackson's We Have Always Lived in the Castle, and Stephanie Meyer's Twilight.
Nazi Literature in the Americas by Roberto Bolano
It's surreal, hilarious, horrific and kind of reads like a series of Wikipedia articles. Each chapter is a short biographical account of a fictional South American Nazi. A satire of the most despicable human beings, exploring their absurd and hateful lives in an abstracted, disassociated way. Truly a gem of a book, unique and clawing.
The Housekeeper and the Professor by Yoko Ogawa
Murakami fans will absolutely love Yoko Ogawa. This is a very tender tale of a woman and her son who care for a lonely mathematician with a very peculiar memory. It is a mesmerizing and very carefully written novel, to read it is to feel as though you are being hypnotized. Inexplicably unsettling. You'll learn a whole heck of a lot about statistics reading this!
The Wind-Up Bird Chronicle by Haruki Murakami
This book is nuts. One of those books that may or may not change your view of life, I think. This book is both dreamy and also vividly real, and it will continue to haunt you long after you put it down. I took a 3-month break in the middle of this book, because of one incredibly chilling scene. Read if you dare!
Plainwater by Anne Carson
Plainwater is a hybrid of lyrical poetry and vivid prose. These scattered pieces are alluring, and disjointed. They range from imaginary interviews to poems of impossible erratic towns, and end in gentle muses on her dwindling love for the man she's with as they make an ancient pilgrimage.